After this week, I think it's going to feel like summer in Georgia. Spring only lasts a couple of weeks here. Summer isn't my favorite season, but I'm pretty excited about it this year. Our new deck is scheduled to be built May 20th. I can't wait to spend evenings on the deck, but first, we've got to finish landscaping. Which means lots of plants!
We love landscaping, and I really wanted to create a 'view' from our deck. That means bringing in lots of dirt, removing grass, making paths, and planting lots of flowers. We've made progress, but most certainly not at the rate I prefer. Most weekends have been rainy, and Ryan has been traveling for work. So we aren't anywhere close to our goal, which is why I've been pretty quiet.
Since I don't have a finished project to share with you, I thought I'd share five of my favorite plants. All of which you'll see in our landscaping.
The Popcorn Drift® Rose
We purchased these delightful roses years ago. They bloom consistently and grow quickly. Ours actually get much bigger than the label claims. You can cut them back though. As noted online, this variety may include some Peach Drift® roses too. We have several plants that have pink and yellow roses versus just yellow. There's way more variety today, as far as colors go. I think we had two or three options when we first purchased them. These roses perform well in the sun and Georgia heat. We give ours Miracle-Gro Rose Plant Food every couple of weeks.
Flutterby Petite® Snow White Butterfly Bush
This has become one of my favorite butterfly bushes. It's petite, reaching 24-30 inches in height and width. The blooms are really pretty, and it's a fuller plant. Some of my other butterfly bushes aren't nearly as full as this one. It also does well in the Georgia heat. Our plants get a few hours of shade in the morning and afternoon. I was actually surprised that our plants stayed green throughout the winter. The picture below is of the Proven Winners version. Our specific plant is from Monrovia.
Yellow Daylily
Looking for an easy plant? This is the easiest, and I especially love the re-blooming varieties. This perennial is great for adding color. Ours get quite large, and we have to divide them every two to three years. We probably have over thirty of these in our yard, including yellow, red, purple, and orange. They tolerate heat too and require no special care.
Double Delights™ Wedding Gown Hydrangea
I have so many hydrangeas because I'm honestly obsessed with them. This particular variety has become one of my absolute favorites, next to Limelight. The double flower is stunning. Ours have stayed pretty small, but it could be the location in our yard. If you live in the south, I would plant it in a spot that gets partial sun. It will wilt if it's too hot.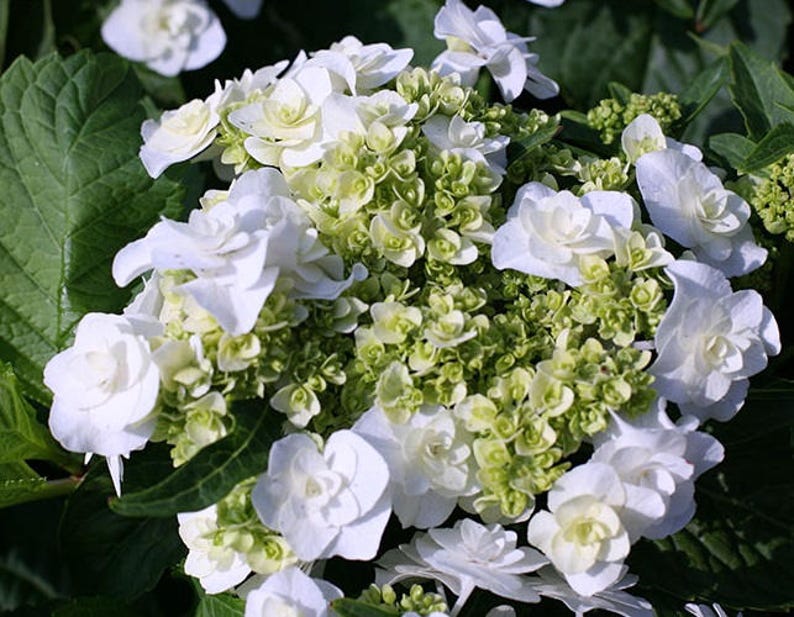 Purple Pixie® Dwarf Weeping Loropetalum
This is a smaller loropetalum that you can actually grow in containers. I'm not doing that, but I love the pictures online. Most of our beds are mounded, so I use this variety as a low lying shrub. We just planted them last year, and they are starting to really take off. I love the deep purple color. Ours get partial sun and are paired with gardenias.
So those are some of my favorite plants to include in your landscaping. I've got many more favorites to share, including several gardenia varieties and jasmine. I love plants with an aroma. Until next time, get outside and play in the dirt!