How's it going? I hope you're feeling better than me. I caught some sort of bug while in Florida, and I haven't quite recovered. Since I'm sick, I'm keeping it short. I thought I'd share a fantastic tile collection now available at The Tile Shop.
A project I've been think about is remodeling our guest bathroom. It could really use an update and fresh look. I've got plenty on the list already, so it may or may not happen this year. It's never too early to start considering your options though. That's exactly how I found the new tile collection by Annie Selke. If you're thinking Dash & Albert rugs, you're right. With over 200 tiles to choose from, these tiles are colorful and fabric inspired.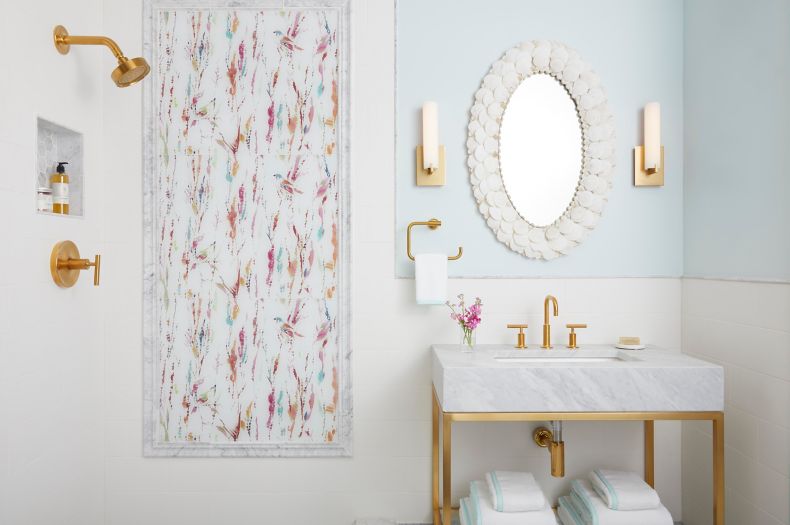 The line is brand new to The Tile Shop. It's actually so new that they didn't even have it officially out yet when I visited the store. An associate was happy to locate the tile and order me a sample. The pictures really do it no justice. It's very pretty, and I love the idea of adding a pop of color to the space. I think creamy white walls and blue accents would compliment it perfectly.
Textured tile is trendy, and there are so many neat options available to you. Selecting a textured tile is a great way to add that 'designer' look to your space. It can be challenging to add texture to a small bathroom. I personally love the idea of adding subtle texture with the use of tile. Here are a few other great tiles from the Annie Selke collection.
Aren't they gorgeous? Well that's it for now. I hope to be feeling better by the end of the week. Take care.
*All photos were taken directly from The Tile Shop website, and products can be purchased via the company's website or at your nearest location.