Frustrating. That word sums up my experience with the deck renovation perfectly. The expectation was that I would be sharing an in progress post with you today, but construction hasn't even started. So what's going?
Let's take a walk down memory lane. Back in February, we decided to schedule a deck consultation with our local Lowe's store. We've historically used Home Depot for projects, and that's rarely been an delightful experience. After reading about a fellow blogger's positive experience with Lowe's, I decided we'd give them a shot.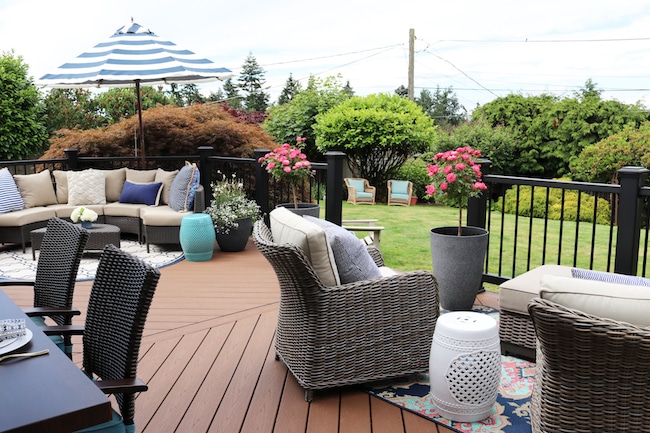 The consultation with the sales guy went well, and he assured us this was going to be an easy project. Fast forward two months, and this project has become a nightmare. As I'm writing this, we are waiting for the installer to show up (it's 2:30 in the afternoon). So what has made this experience miserable, unpleasant, and quite frankly a pain in my rear?
It all started last week. Our deck materials were supposed to be delivered last Friday. We received a four hour window and scheduled our day accordingly. Well the delivery company showed up two hours later, and they delivered one single box of screws (by tractor trailer). We were mad, and the driver was mad. This was after they went to the wrong address and after I told three people it was the wrong address. Not a good start…
We texted and left a voicemail for the salesperson, which resulted in no response. We also hadn't heard from the installer, which was troubling. So first thing on Saturday I called anybody and everybody trying to figure out where our materials were and when the deck would be installed. They assured me the rest of the materials would be delivered first thing Monday morning. No idea on the install.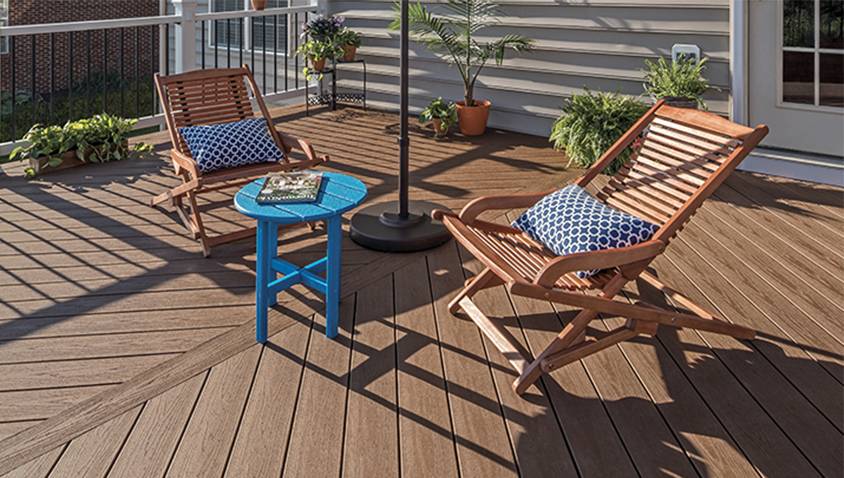 Guess what? They still didn't deliver all of the materials on Monday. All of the expensive Trex was missing. So I proceeded to make more phone calls. The installer also notified me Monday that they were behind and would come Thursday. We finally received the rest of the materials yesterday (Wednesday), and the installer confirmed he'd be starting our project Thursday afternoon. Well I'm sitting here waiting. Again.
It is clear to me that Lowe's does not know how to communicate or manage a project. I am so ready for this project to be over! I mean, we were originally supposed to have this completed back in April. They delayed it due to weather, which I understood. I don't understand unnecessary delays, lost materials, and lack of communication. At this rate, I won't be using Lowe's for any additional projects (they just lost out on a complete kitchen remodel). So that is where we are with this project. All I wanted was a new deck to enjoy.
I hope our experience helps you make a decision about whether or not to use Lowe's. It might be better in your area. We are in Georgia, which is ultimately one of the worst states for construction. I'll have a before post for you soon. I'll also continue to update you on the project. Maybe they will turn it around…I'm not hopeful though. Have a fantastic holiday weekend!