If your birthday was in March or is coming up in the next couple of months, I want to take a moment to wish you an extra special Happy Birthday. My husband, Ryan, understands the disappointment of having a birthday during a pandemic. Before all of this happened, we had planned a short trip to Disney World and Universal Studios to celebrate his big day. That plan has obviously been canceled, and I don't even know when we'll get back to the parks. Since his birthday is less than a week away, I thought I'd share how I'm making his day special at home. My hope is that this post will give you some ideas for the special people in your life.
If you can't go to Disney World and Universal Studios, what can you do? At home? You can try to recreate the experience! So here's how I plan to recreate a Disney-like experience for Ryan's birthday.
Virtual Rides
Thank you, technology! Ryan and I can enjoy an afternoon of virtual rides via YouTube. House Beautiful has actually gathered a pretty great list, click here to view. You can also search 'virtual rides' on YouTube or Google. It isn't the real thing, but it's better than nothing. We're planning to 'ride' ten attractions including Frozen Ever After, Splash Mountain, Jurassic World, and Test Track.
Sweet Treats
If you've ever visited the parks, you know there's a variety of sweet treats at every corner. You may have even seen some of the iconic treats on merchandise at Disney. Treats include popcorn, pretzels, ice cream, and more.
We always get a delicious churro during our visit. This treat isn't nearly as easy to find where we live, but we did finally find some at Kroger during our last grocery trip. (Ingles used to have yummy frozen churros by Pillsbury. They have now disappeared.) The ones at Kroger are also frozen and made by Goya. I'll let you know how these taste in comparison.
We also picked up some Mickey ice cream bars, because we felt like it. We haven't actually tried the ice cream bars at Disney, but I'm sure these will be the same. The best part is that they are way cheaper at the grocery store!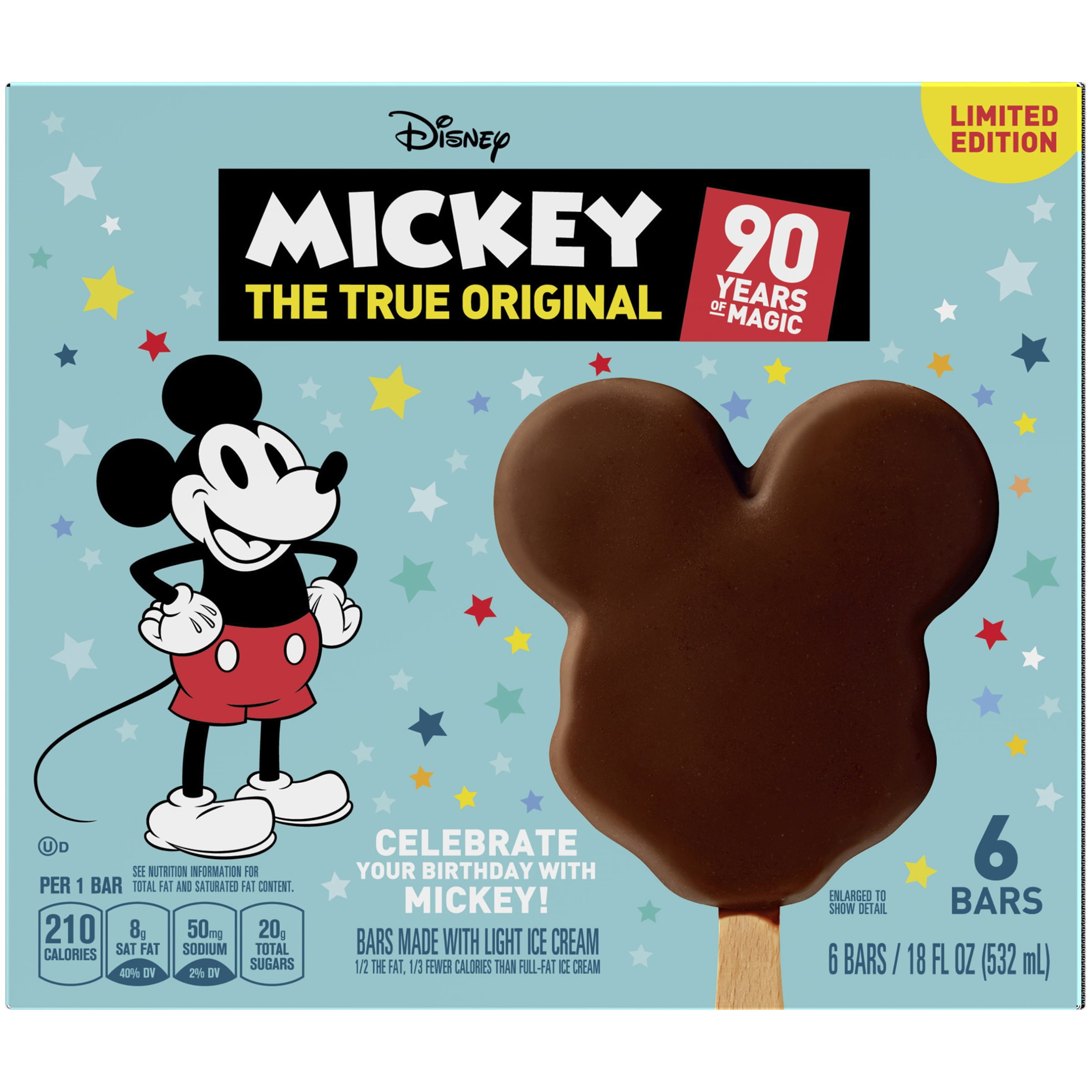 Dress the Part
We're going to dress like we're headed to the parks. Both Ryan and I have some Disney apparel and ears for the occasion. I think we might even wear our Magic bands. I'm trying to create an experience after all. I will forgo the sunscreen since we'll be inside. Ryan doesn't know this yet, but I'm going to make him where his birthday button too.
Entertainment
As with the virtual rides, you can watch many of the Disney shows and fireworks online. I think Ryan wants to watch both the Disney World and Disneyland shows. Just turn off the lights in the room (close the blinds if needed) and hit play.
Meals
It would be fairly easy to recreate some of the quick service options at the parks. It might even taste better at home. I'm sick of cooking at this point, so I actually ordered Fondue To Go from Melting Pot. The locations near us are offering a couple of different options. I ordered the Celebration Fondue Package, which includes cheese fondue, signature salads, and chocolate fondue. It was $24 per person, and it also includes some fresh chocolate covered strawberries.
I think this will make up for the fact we can't go grab dinner at one of Ryan's favorite restaurants. I'll edit this post and let you know what we thought next week.
Ryan's going to have a great birthday at home, and your loved one can too. We just have to be a bit more creative at this time. I hope all of you are doing well and staying safe at home. This too shall pass, and we'll be even more grateful because of it.