We are really excited about the holidays this year! We are going to Disney for Thanksgiving. The crowd goes wild! Ryan and I are really pumped about spending Thanksgiving at the most magical place in the world. Although we got what we consider to be a late start on the planning process, I think we've now got a concrete plan for our trip. So what is the plan?
After much debate, the three of us (Ryan's mom is joining us for some amazing fun) will be staying at the Dolphin Resort November 27th through December 2nd . We got a great deal for the holidays, and we'll be walking distance to Epcot. That's super important, and I'll explain why further down. The resort is marketed as an ultimate escape just moments from fun. I'll be sure to include a full review of the room and resort upon returning.
I'm most excited about all of the activities, including A Very Merry Christmas Party. Our trip is going to include Disney, Universal, and the Gaylord Palms. I think it's easiest to share the lineup for each day…let's get this merry train going!
Thanksgiving Day
We will be spending much of Thanksgiving day at Epcot. It's a day marked by endless eating, so it only made sense to focus our attention there. I'm not sure how much of the holiday decor/menus will be available. Based on our research, Epcot is the last park to receive a holiday makeover. That being said, it's expected to be done by Black Friday.
We don't have a plan for rides just yet, but we'll be able to grab Fast Passes very soon. One of the benefits of staying at a Disney affiliated hotel is access to Fast Passes. Frozen Ever After and Test Track will be our priority when it comes to passes. Those rides typically have the longest wait time.
We made a reservation at Le Cellier Steakhouse for our Thanksgiving feast. Although a menu hasn't been released, we were able to find reviews for previous years. It looks like there is a special Thanksgiving offering of sorts in addition to the regular menu. I'm pretty excited to try it out. Reservations were limited by the time we started planning.
Black Friday
I'm not sure what to expect on the day after Thanksgiving in Orlando. It's probably going to be insane or at the very least that will be my expectation. We'll begin the day at the Gaylord Palms for ICE! featuring The Polar Express. Ryan and I are obsessed with this classic, and we were super excited for the 2019 theme announcement in Orlando (each property has a different theme). This chilling experience includes hand-carved sculptures and displays made from more than 2 million pounds of ice. Check out our posts from 2018 and 2017.
Before returning for an early dinner, the three of us will explore the holidays at Disney Springs. Activities include a Christmas Tree Trail, Holiday Gift Hunt with Stitch, and more. I've been told the seasonally themed trees are spectacular. We may even do a bit of holiday shopping since this outdoor mall has something for everyone on your list.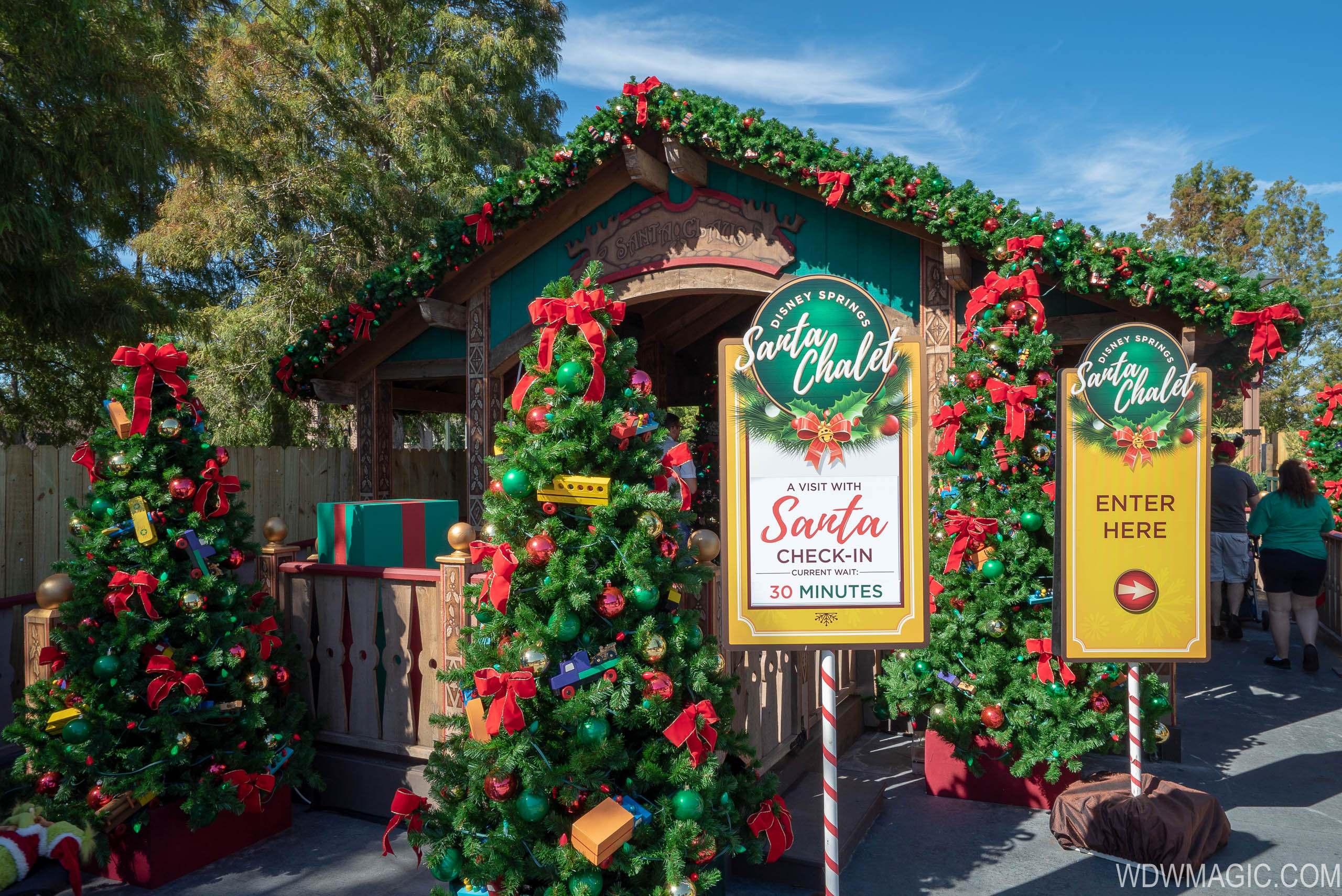 After dinner at Park Fare 1900, we'll make our way around the Disney resorts to see all of the holiday decor. We'll be using the Free Self-Guided Yuletide Tour from the Disney Tourist Blog. I'm especially excited about Gingerbread Castles at the Contemporary Resort. Ryan can't wait to see the lights at Wilderness Lodge, a hotel we've yet to explore. From my understanding, each property has it's own twist on the holiday season. This free activity is a must, so we've been told.
Once we've burned off dinner, we'll head back to Epcot for a delicious activity. We'll be enjoying an array of sweet treats on the Holiday Cookie Stroll. With our festive passport in hand, we'll make our way around the park collecting stamps and trying some yummy cookies. After we purchase five cookies, we'll receive a completer cookie… for a grand total of six cookies! All of the flavors were announced last month, including Chocolate Crinkle and Gingerbread.
Saturday at Universal Studios
Have you ever visited Universal Studios during the holidays? They do a terrific job of decorating the parks. The Macy's parade and floats have been the highlight over the years. Ryan and I are even more excited to see the holiday spirit projected onto Hogwarts castle this year. If you're a Harry Potter fan, you don't want to miss visiting Universal during the holiday season.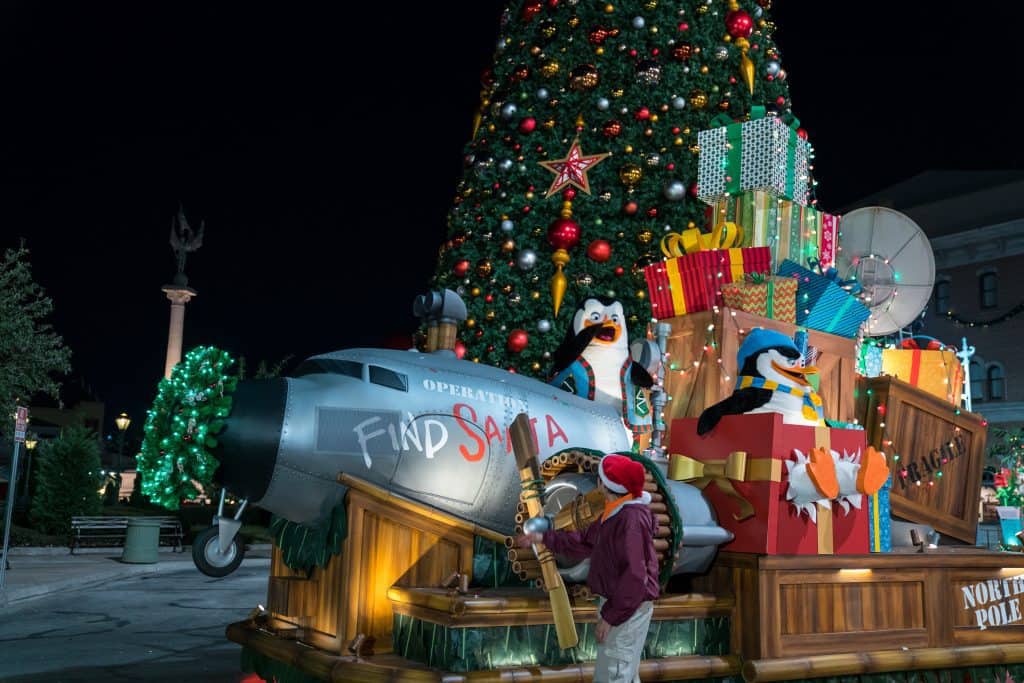 Our plan that day is to take in all of the holiday festivities and entertainment. The rides will take a backseat to everything else this year, but I'm sure the three of us will still ride plenty on Saturday. Since Ryan's mom hasn't been since the introduction of Harry Potter, we want to make sure she experiences both Hogsmeade and Diagon Alley to the fullest.
A Very Merry Christmas on Sunday
Our final day will begin with breakfast at (insert here). We'll then explore the holiday traditions and flavors of 11 World Showcase nations at Epcot. There's so much eating on this itinerary! Since this trip will include several visits to Epcot, we decided to stay close by at the Dolphin Resort. The less time we spend on transportation the better. Depending on time, we may partake in a scavenger hunt with Chip & Dale.
The activity I'm most excited about is later in the day at Magic Kingdom. Ryan and I will be joining Mickey and his friends for the Very Merry Christmas Party. This is a separately ticketed event in the evening. Endless treats, holiday fireworks, Santa, parades, and more are on the itinerary. Many of the attractions are open too and some feature special holiday overlays. The Tomorrowland Speedway will receive a special makeover including the addition of thousands of holiday lights! I can't wait to experience that. There's honestly so much to unpack regarding the party that I'll probably do a separate post just about it and our plan to maximize the holiday fun.
Only 114 days until Thanksgiving, and this one is going to be spectacular. I'm already ordering special holiday shirts and checking out the new holiday merchandise at Disney. Have you visited Disney during the holiday season? I'd love to hear all about it, so be sure to comment below.