I'm back with the rest of my favorite hotels. If you missed my first post, click here. So let's just dive in…
The Kahala Hotel & Resort
This resort feels very private in comparison to others we've visited. It reminds me of Four Seasons Lanai, because it's tucked away from the hustle and bustle of the city. I'm sure that's why Queen Elizabeth chose to visit this luxury hotel. It's much more affordable than the Four Seasons, and it's close to Honolulu.
I highly recommend the Dolphin Lanai rooms. You'll get a direct view of the dolphin lagoon. If you are lucky enough to score a lower level room, the dolphins literally come within feet of you. There's just something very magical about that experience. No matter which room you book, you won't be disappointed.
If you have the opportunity, I highly encourage you to spend some time at the spa. We treated ourselves to a wonderful spa experience, and it was by far the best experience. Massages not your thing? You can relax on the beach or take a swim in the pool. This hotel is a must if you're visiting Oahu.
Hyatt Regency Maui
Ryan and I really enjoy this hotel. It's located by the water, and the views are gorgeous. The rooms are nice, but I wish the bathrooms included a spa-worthy bathtub. There's just a shower. I typically treat myself to a bubble bath when we're on vacation. Not a huge deal by any means but worth noting for my fellow tub lovers.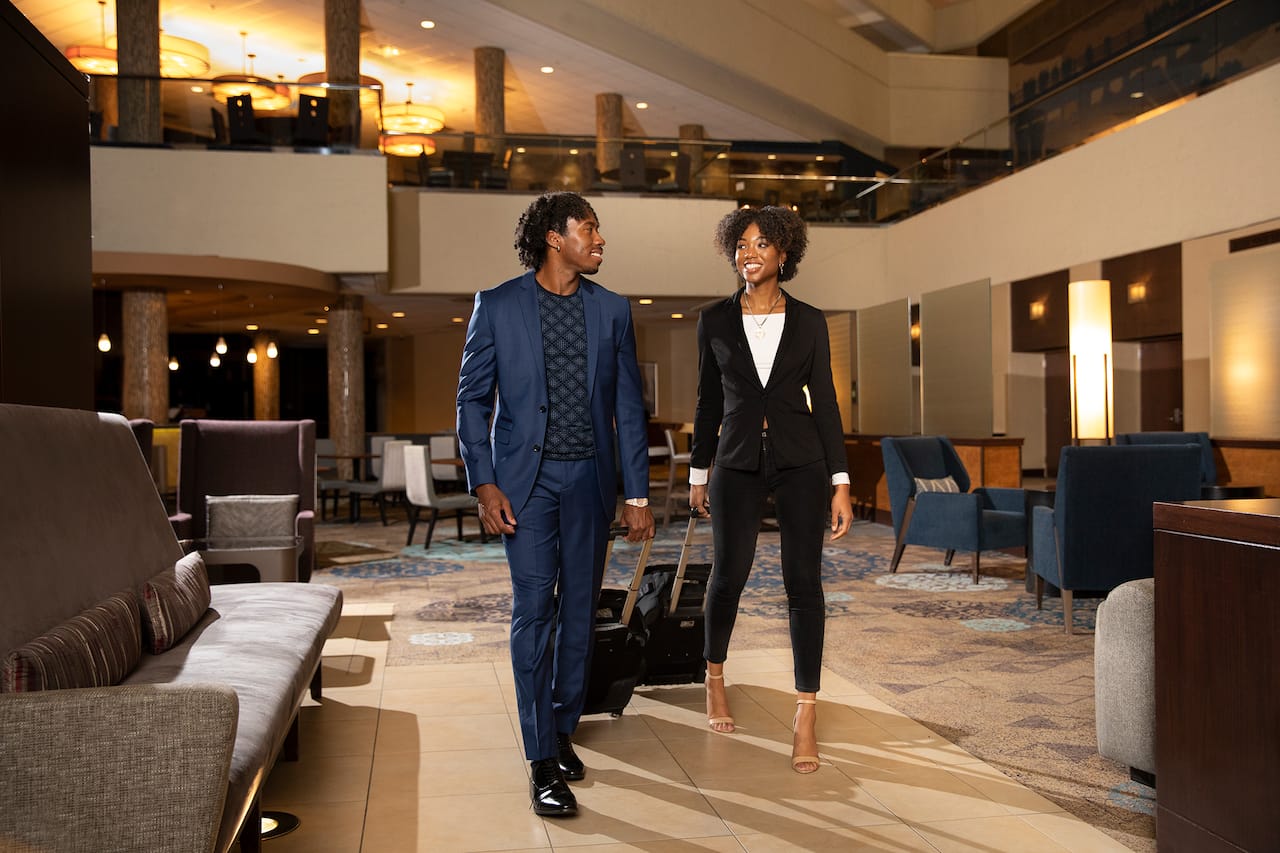 The dining options are fantastic. I highly recommend trying Japengo. The view is beautiful. and the food is delicious. Even when we aren't staying at the Hyatt, we make a reservation at Japengo. After dinner, take a walk along the path of Ka'anapali Beach, which leads to other hotels and Whaler's Village (shopping).
Have you ever stayed at a hotel with penguins? At the Hyatt, you can watch daily penguin feedings. They're super cute!
The pool, luau, and spa are also amazing. I highly recommend this spa too. Reasons include affordability, location, spa amenities, staff, and array of services. The relaxation room overlooks the ocean and has the best view by far of any spa we've visited.
Marina Inn at Grande Dunes
This is a great hotel in the Myrtle Beach area. Ryan and I stayed here several years ago in early March. Although the beach was freezing, we still enjoyed the indoor swimming pool. The winter is a great time to visit the beach (no crowds and it cost less).
The hotel is situated in a great spot, and the room we had was quite large. It included a kitchen, which would be great if you wanted to cook during your vacation. We didn't have an opportunity to try many of the amenities. I most certainly want to visit this hotel again.
The Venetian Las Vegas
We stayed here many years ago and really enjoyed it. The suites are very luxurious and spacious. The oversize tub was fantastic! The marble bathroom makes you feel like your bathing with the gods of ancient Rome. I know that sounds totally ridiculous, but I took Latin in high school (so that's what I thought of). The plush bed made this stay a very memorable one for me. I remember wanting to take it home. Too bad you can't just pack a mattress in your suitcase. I love sleeping on a really soft bed. So if relaxation is the goal, book a few nights here.
One of my favorite things to do is photograph the floral displays, whether I'm at The Venetian or Bellagio. The floral aroma is amazing. There's also plenty of great shopping and some excellent amenities.
This concludes my list of favorite hotels. I've got a list of hotels I'd love to visit, and I hope to share those with you soon. Some are definitely just dreams! Stay tuned.