How was your weekend? Ours was productive and relaxing. Since my husband has been traveling a lot, we spend Saturdays enjoying one another. That usually means watching movies and walking at the park Once he leaves Sunday, I get to work on my project list. I'm really excited to share what exactly I was working on yesterday. Before I do that, how did I even get to this point?
Well…I was recently reading a post on Emily Henderson's blog about a wall she'd like to personalize with some art. Specifically, she wanted to create something with her family to hang on that particular wall. One of the ideas she discussed was a quilt. Depending on the day, I enjoy quilting. So I got to thinking about a wall in our home and my leftover fabric stash. It would be fun to make a small quilt to hang in our home as a piece of art. It also would be personal and add some texture.
Before I ever picked up thread, I had to decide on a look. I didn't want anything busy. Just clean, simple, and pretty. That's pretty much my desire for everything in my life. I jumped on my computer and started looking at Pinterest. Is there any better place for inspiration? Here's a look at what I found.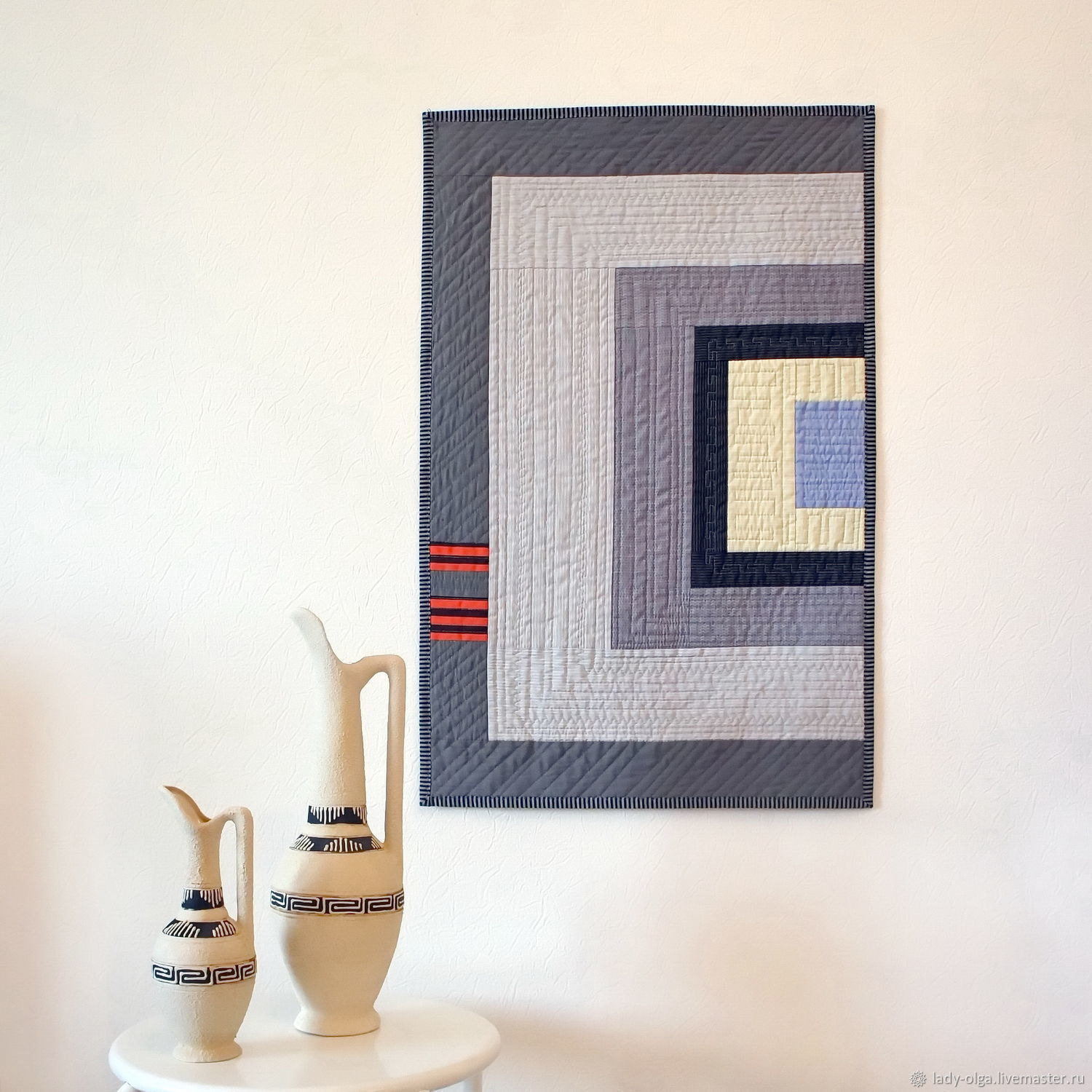 Ryan and I agreed the last one was the best option for our home. It would also be the easiest option (can't get much more basic than that). I gathered my supplies and got to work. Within a couple of hours, I had the front panel complete. I've still got several steps left to go before I'll have an actual quilt, but I made real progress. I'm pretty excited about it.
Be sure to visit Instagram for a sneak peek at my creation in progress. I'll share all the details once it's complete. If you're interested, I can even provide a tutorial. Be sure to check back later this week for an exciting project announcement. In the meantime, be sure to click here if you haven't seen my craft room or scroll down to see a picture. It's one of my favorite spots for sure.