My birthday is a big deal to me. It's a day to celebrate and really appreciate where I am right now. I believe we should all take time to celebrate ourselves. It doesn't have to be your birthday, but why not? That's the day this world was introduced to magnificent you! I'm currently counting down the days to my 29th birthday next month. That got me thinking about one of my favorite birthdays. Several years ago, I threw myself (with the help of my husband) a tea party.
Rumor is Duchess Catherine had an intimate tea party on her birthday this year. Can you imagine enjoying freshly baked treats in the garden surrounded by your favorite people? Sounds delightful, right? You too can have your own special tea party with friends and family. It doesn't take much to put together this fun celebration.
The Basics
I recommend keeping the affair intimate and simple. You'll start by choosing a location and date (if not on your actual birthday). I simply transformed our dining room for the occasion. You could most certainly host it at a park or gardens. If your birthday is in the spring, your backyard might be the perfect spot.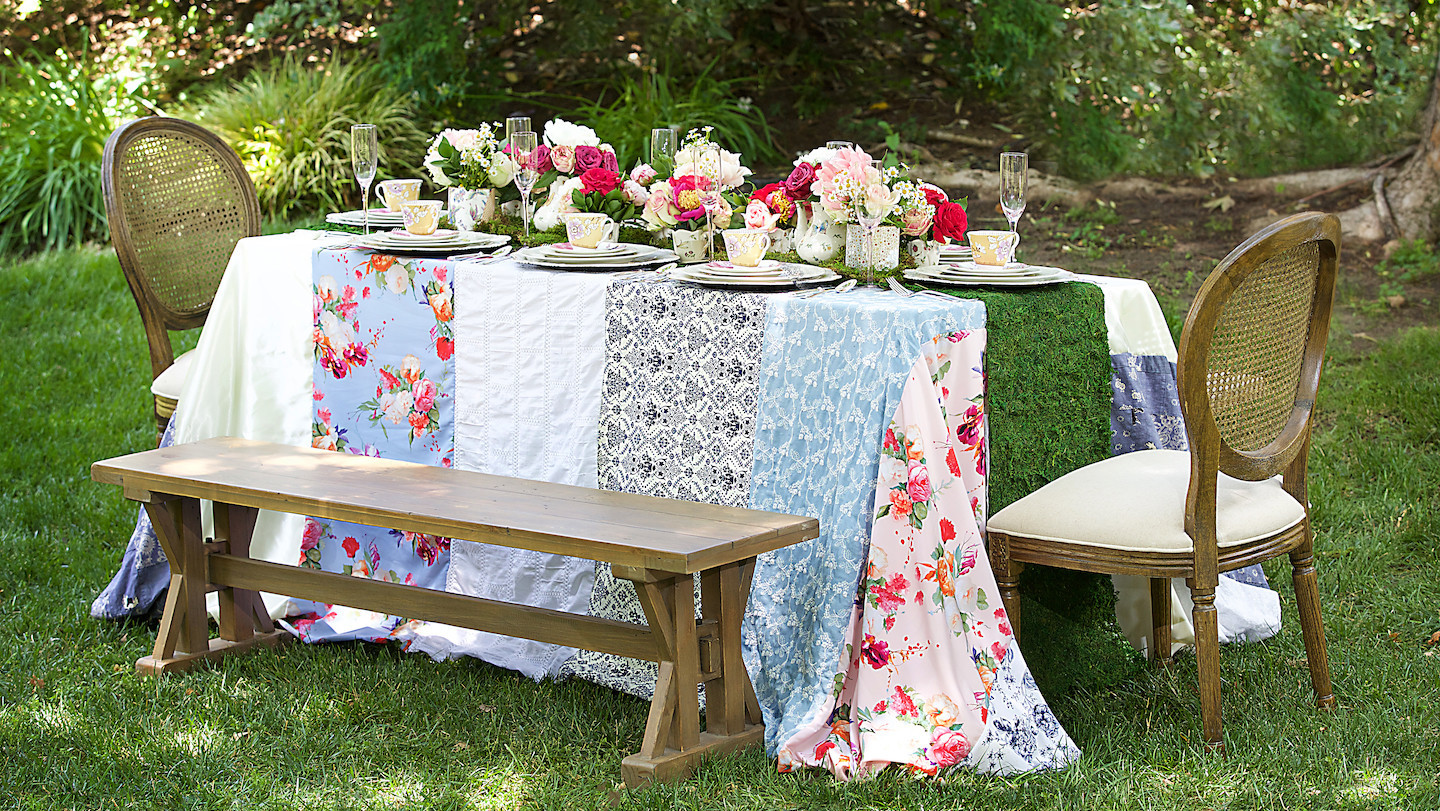 Take inventory of plates, utensils, and tea cups. It's perfectly fine if you don't have a matching set of something. You can mix and match different pieces to create the perfect look. Don't forget the teapot. You may even want a couple depending on the number of invitees.
The Menu
If you've ever enjoyed afternoon tea, the menu is fairly straightforward. It typically includes a variety of small desserts, scones, and tea sandwiches. Guests can choose from an assortment of hot teas or ice tea. World Market is a great place to shop for tea and scone mix. If baking isn't your thing, you could most certainly order treats from a local bakery or grocery store. We had a local bakery bake a beautiful strawberry cake for the occasion.
Sandwiches
Cream Cheese & Cucumber, Chicken Salad, & Ham
Scones
Raspberry Scones with Jam & Clotted Cream
Sweet Treats
Mini Cheesecakes, Macaroons, & Shortbread Cookies

Make It Pretty
Décor doesn't have to be complicated either. For my party, I covered each table with a linen tablecloth and patterned runner. The centerpiece was a bouquet of fresh flowers. Each place setting included: a tea cup and plate, small dessert plate, utensils, and napkin. I also placed a party favor, which included a honey stir spoon and assortment of teas, by each place setting.
Print a list of teas on cardstock to make selection easier. I recommend only offering 3-4 tea choices.
Afternoon tea is generally served around 3:00 in the afternoon.
Provide an array of sweeteners, including milk for those that are inclined to add it.
Create an assortment of treats on a platter or tiered serving stand for each table.
If hosting it indoors, I recommend diffusing a floral scent or lighting a candle.
No matter how you decide to celebrate your birthday, I hope it's wonderful! Be sure to check back next week for my thoughts on a couple of products/services I tried recently.