Have you ever just wanted to shut off the alarm and stay in bed the entire day? If you're like me, that sounds pretty wonderful! I especially long for my bed on wet and dreary days like today. Clean sheets, soft pillows, and a blanket for snuggling make my bed my got-to place after a long day. There's also going to be at least two cats in the mix! I thought I would share how I create an inviting bed for myself, family, and guests. I'll also share some favorite products along the way.
Your mattress contributes to your overall quality of sleep and wellness. You want to make sure you're getting the right support and level of comfort. I personally prefer a bed that is super soft. If you can't purchase a new mattress but want to add softness to your bed, I highly recommend a mattress topper. Whether you prefer feathers or memory foam, there are a variety of toppers available. It's important to note that some toppers will increase the height of your bed, so be sure to take that into account.
Not only do you want to select the right mattress, but you also want to protect it. I highly recommend using a mattress protector. You can get one inexpensively from IKEA, click here. At least one of our mattress protectors is from there. I highly recommend purchasing a protector if you have pets that sleep with you. You just never know when an accident might occur.
The next step is adding some sheets. When selecting sheets, it really comes down to individual preference. I like to stick with simple cotton sheets. My favorite sheets are actually from Sam's Club. They wash really well, are affordable, and the corners feature a thicker elastic band for thicker mattresses. The band makes it much easier to make the bed. The sheets from Sam's Club also come in a variety of colors. White is great if you want to be able to bleach the sheets, but white shows cat fur. I actually prefer tan or gray for that reason. It's recommended that you clean your sheets once a week. I keep multiple sets of sheets in the closet so that I can replace dirty sheets with new clean sheets quickly. If you want that freshly cleaned smell, fluff or steam the sheets prior to making the bed.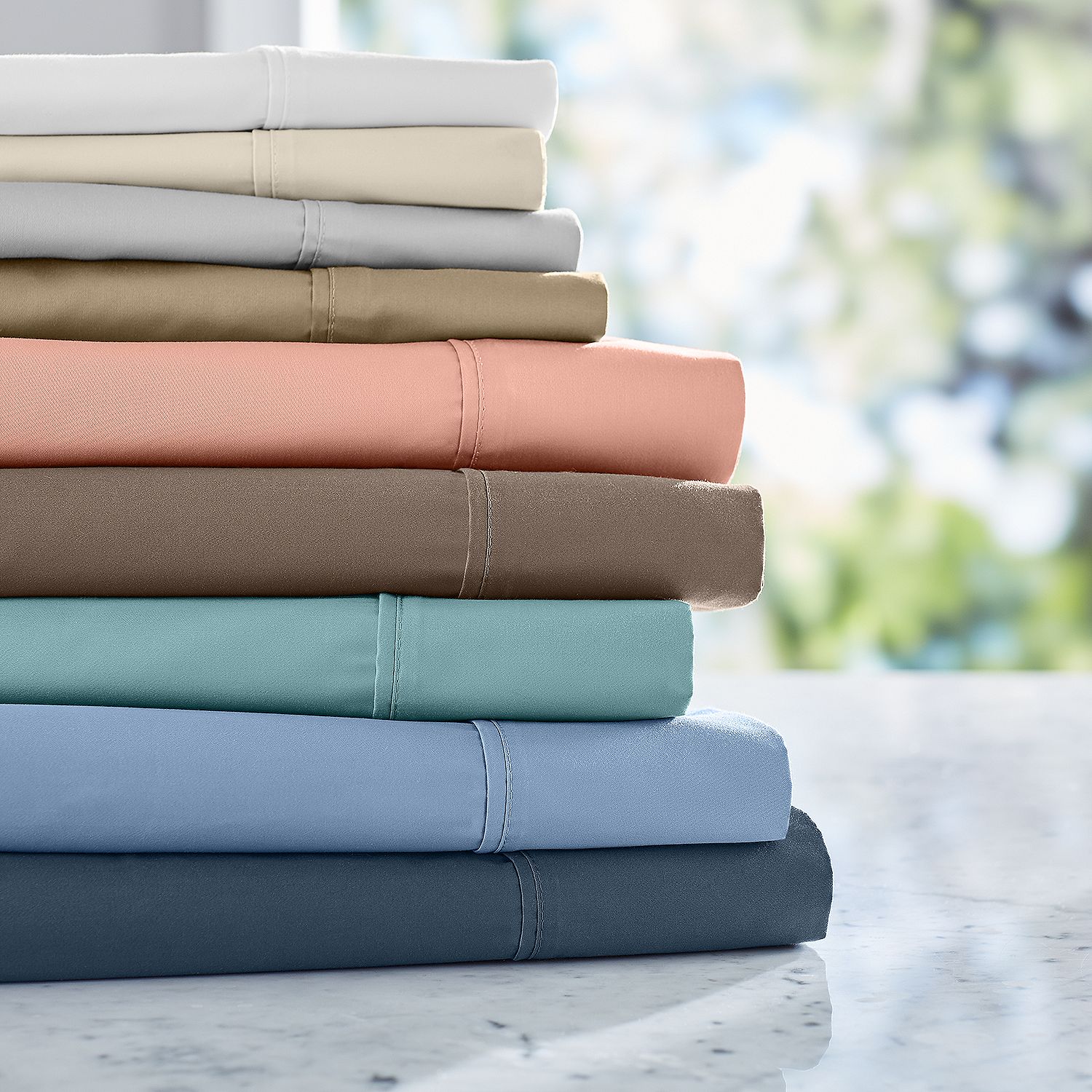 Next, I like to add a duvet. Duvets are wonderful! They are much easier to wash and are typically less expensive than comforters. Most of our duvets are from Pottery Barn. I like the quality and button closure. If you purchase a duvet, you'll also need an insert. Duvet inserts can be changed seasonally to maximize comfort. For example, you may want a heavier insert during the winter. We use a lightweight insert year round, because I get really warm at night.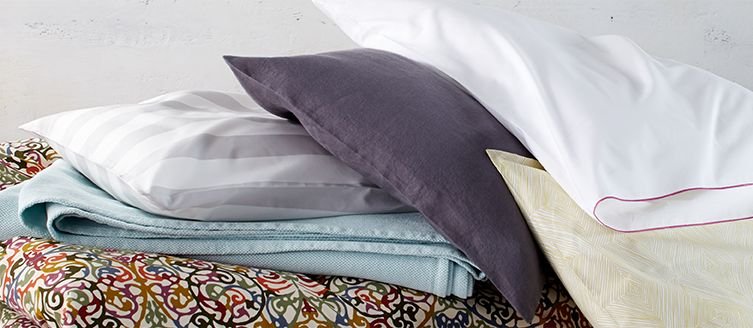 Once you've got the duvet on, it's all about pillows. I honestly don't think it matters what pillows you use for decorative purposes. I do prefer pillow covers versus decorative pillow for cleaning purposes. For shams, I typically purchase Tommy Bahama pillows from Marshalls or Home Goods. The most important pillows are the ones you sleep on! This too is a preference thing. If you're like my husband and like lots of support, I recommend a bamboo memory foam pillow. Ladies, if you tend to get really warm at night, I recommend the Therapedic Cooling Gel Pillow. I have a travel size MyPillow, and I do enjoy using that one too. It's the right mix of support and softness.
The last thing to go on the bed is a blanket for snuggling. I find that a basic cotton quilt or a plush throw is the perfect addition. We bought a couple of throws from Restoration Hardware a few years back at heavy discount. It doesn't appear that they sell those particular ones anymore. Sorry. They are great during the winter. We typically keep a blanket or quilt folded at the end of the bed. That way it's not in the way if we don't want it.  The blanket can be accessed easily in the middle of the night if we change our minds.
If crisp and clean just isn't enough of a good thing, I recommend spritzing your bed with Lavendar Linen Spray. Click here to make your own. It's just another simple touch that makes your bed extra comfortable. Until next time, sweet dreams!