My graduate assistant, Morgan, recently traveled to Cape Town. She had a fantastic trip, and I asked her to share her experience and beautiful photos with you all. Cape Town is a coastal port city in South Africa. It's known for its famous harbor and landmarks, including Table Mountain and Cape Point. You might also be familiar with their water crisis. Beyond that, I don't know much about this wonderful spot. I'll let Morgan take it from here.
I've traveled out of the country before to visit some really amazing places, but Cape Town has been my favorite trip by far. Many things came together to shape my experience including a great group, incredible guides, and awe-inspiring sights. There were moments you felt on top of the world and moments that humbled you so much, that all you wanted to do was give back.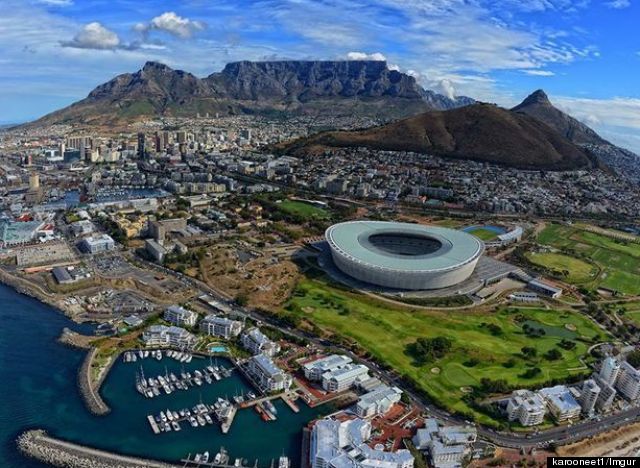 Pretty much everything that I participated in is a must do when you visit Cape Town and the surrounding areas. There are a several sights to see.
Table Mountain is the center of Cape Town. If you find a cloudless day, drive up to the mountain to take a cable car ride up to the top and see the breathtaking views. There is shopping and a café on top for you to spend a lazy morning or afternoon.  It's about a 45 minute walk across the top plus time to stop for a bite to eat.
Victoria's Wharf is a section of shopping and a foodie's paradise right on the water. There are so many options to choose from. There's everything from smaller quick bites to sit down restaurants. Stop by local boutiques or visit a complete mall. You can't possibly explore everything in one day, unless you shop till you drop. I recommend planning multiple days or afternoons there.
Camps Bay, a few minutes outside of Cape Town, is where you can spend the afternoon lounging around on the bright white beach or walking the streets full of great restaurants and shopping. I wouldn't recommend going in the water at this point, because it is incredibly cold.
Cape Point is a few hours outside of Cape Town, but the drive is beautiful. You drive along the cliffs of mountains, and you look down upon the ocean and beaches of the surrounding areas. The drive to Cape Point is an experience within itself. When you get to Cape Point, don't be alarmed by the many baboons around the area. Make sure you leave your bags and food in your locked car . The baboons will go for it and try to break into your car. Trust me. I've seen this first hand. Other than the crazy baboons, there is an abandoned lighthouse that is beautiful to see at the edge of the cliff. You are at the point where clouds are forming right before your eyes.
There are also great activities to take part in and delicious cuisine. It's a perfect vacation spot! Stop by the blog next week to learn more about my experience. Stay tuned!