Over the past few years, we have switched many of our bulbs, switches, and even thermostats over to smart devices. This helps us stay connected to our home when we are away and allows us more flexibility, especially when our hands are full. There are so many smart devices on the market now. It can be a bit confusing and frustrating to know which devices are the best solution for your home. It may be best to start out small and expand into the home automation arena as you get more familiar. You can even work with a consultant to determine what your true needs are. Today, we're sharing our thoughts and experience with you.
Voice Command
One of the major changes to home automation over the past couple of years has been the introduction of affordable voice command. Prior to the introduction of Amazon Alexa and Google Home, your main option was a hardwired panel that you would physically have to go to in order to control specific devices in the house. While it was a step in the right direction, it definitely was not convenient. It also required drilling holes in your walls to run the power and internet connection if it wasn't WiFi capable. Both of the Amazon and Google devices are small and can placed just about anywhere. They are also easy to use. Whether you need to know the weather or turn 'off' a device, you can do it all with a simple command.
Voice command now allows you to control your devices by using a wake up word and command such as "Alexa, turn on the bedroom lights" or "Google, set the thermostat to 72 degrees." While a voice command system is not required to run other smart devices in your home, it definitely makes using your smart devices a lot easier.
Smart Bulbs
Smart bulbs are one of the most common home automation devices you will find in today's smart home. They come in a variety of sizes for lamps and even pot lights, multi-color or white, and hub-less versus central hub connectivity.
In our home, all of our lamps have LIFX bulbs. These bulbs are hubless, meaning that they do not require a special hub for connectivity to the internet. Therefore, the startup cost on is lower since you don't have to purchase a hub. The LIFX bulbs have their own app from LIFX and work with Amazon Alexa, Google Home and the Apple HomeKit. We chose these bulbs for the following reasons: ease of setup, not requiring the hub, price, hue options, and color is truer. For example, there are studies comparing these bulbs to the Philips Hue, and many people notice that certain ends of the color spectrum are not represented properly. Green is more of a yellowish color. Hue was very important to Lauren. Whether you like it warmer or cooler, you'll find the right hue for your room. Most smart bulbs provide the ability to schedule time for 'on' and 'off' based on days of the week or even based on dawn/dusk . It's much easier than setting up those old mechanical timers.
There are some drawbacks to the LIFX bulbs. The setup, while easy, did require a port be opened on our router that was previously restricted. The documentation at the time of setup was not clear that this had to take place. Also, when we have a power outage and power is restored, all of the bulbs come on. This is a rare occurrence for us so it is manageable, but it can be an annoyance at three in the morning.
Thermostats
There are many options for smart thermostats. We chose to go with the Ecobee 4 since it has the ability to purchase additional sensors for multiple temperature zones. This is extremely helpful if you have a room or basement that is harder to regulate. We have not set this up yet.  We will provide an update once I am able to get the thermostat installed. There are many benefits to installing a smart thermostat, like remote access and energy savings.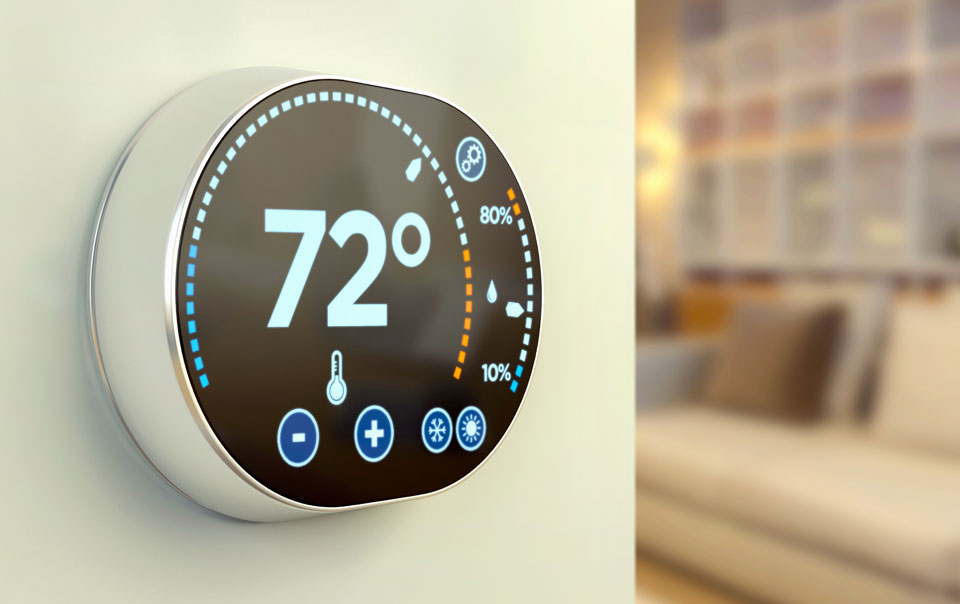 Switches and Dimmers
There are a variety of smart switches and dimmers on the market. We have a combination of the Lutron Caseta Wireless dimmer switches and the Wemo outlet switches.
The Lutron Caseta Wireless system is hub based so we have a small hub that plugs into our router that acts as the central control for all of the switches. Like the smart bulbs, these switches have the ability to be programmed to come on and off based on a schedule you define. They also work with voice command and have their own app. They also have a small remote that can be used as well. The dimmer function works extremely well, and the ease of installation/setup has been quite amazing.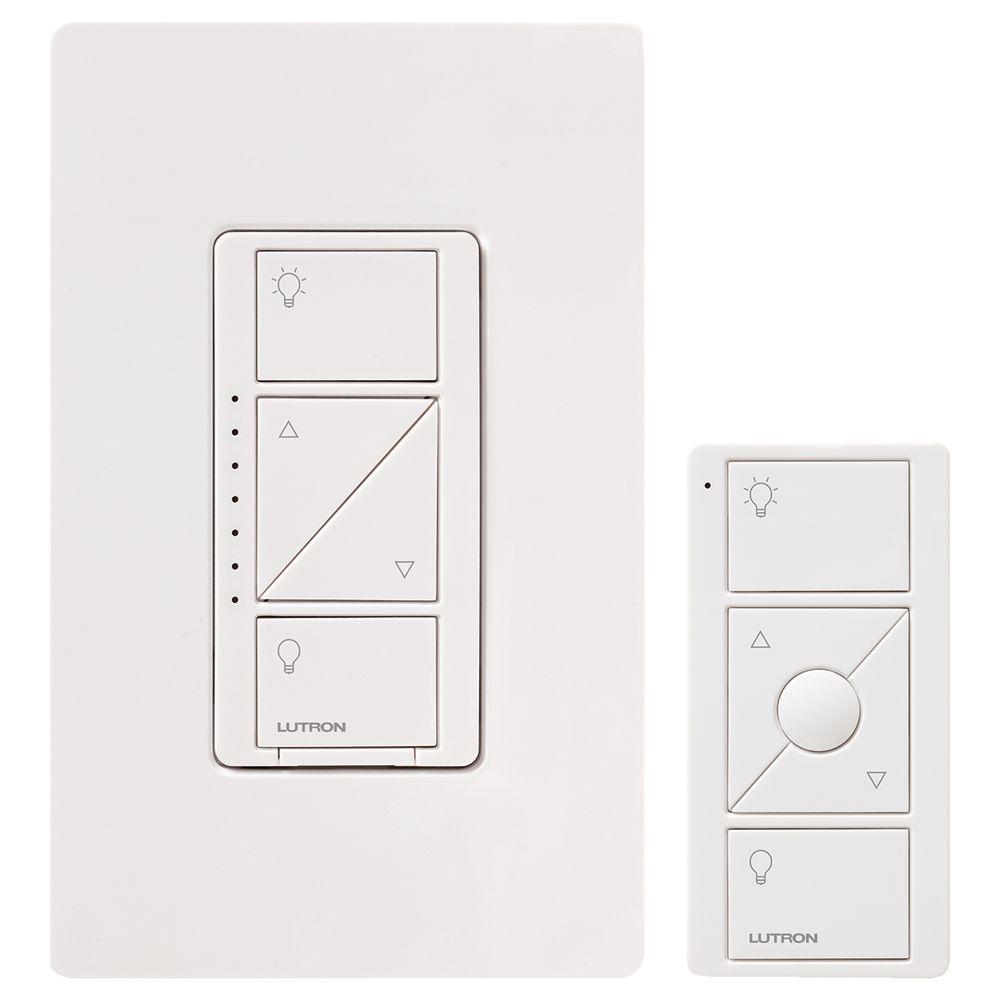 We use the Wemo switch smart plug mainly for a floor fan that doesn't have a remote to turn it 'on' and 'off'.  At Christmas, we plug our trees into a Wemo plug so that we can set a schedule and turn the trees 'on' and 'off'. There's nothing enjoyable about trying to get behind a tree to either unplug an extension cord or turn off the mechanical timer. These can be to control small appliances, lamps, and more.
Cameras and Doorbell
The smart doorbell only has a few entries at the moment, with the Ring being the most popular. Nest just introduced their doorbell, and I have yet to see it in action.
There are several levels of Ring doorbell devices, and we opted for the Ring Pro. It runs completely off of the doorbell power supply. Setup was fairly simple. Since we got the Pro, it did require that we add a module to the doorbell transformer, which is where the chimes are located. They provide the tools, wires, and detailed instructions on how to do it properly. The resolution is great and you can setup zones for motion so that it doesn't pickup cars driving by or other objects. We have experienced a bit of delay at times between when someone is at the door and when it notifies us. This is an issue when you are trying to avoid the person at the door. The Ring system also has floodlights that help expand the system to other parts of your home exterior.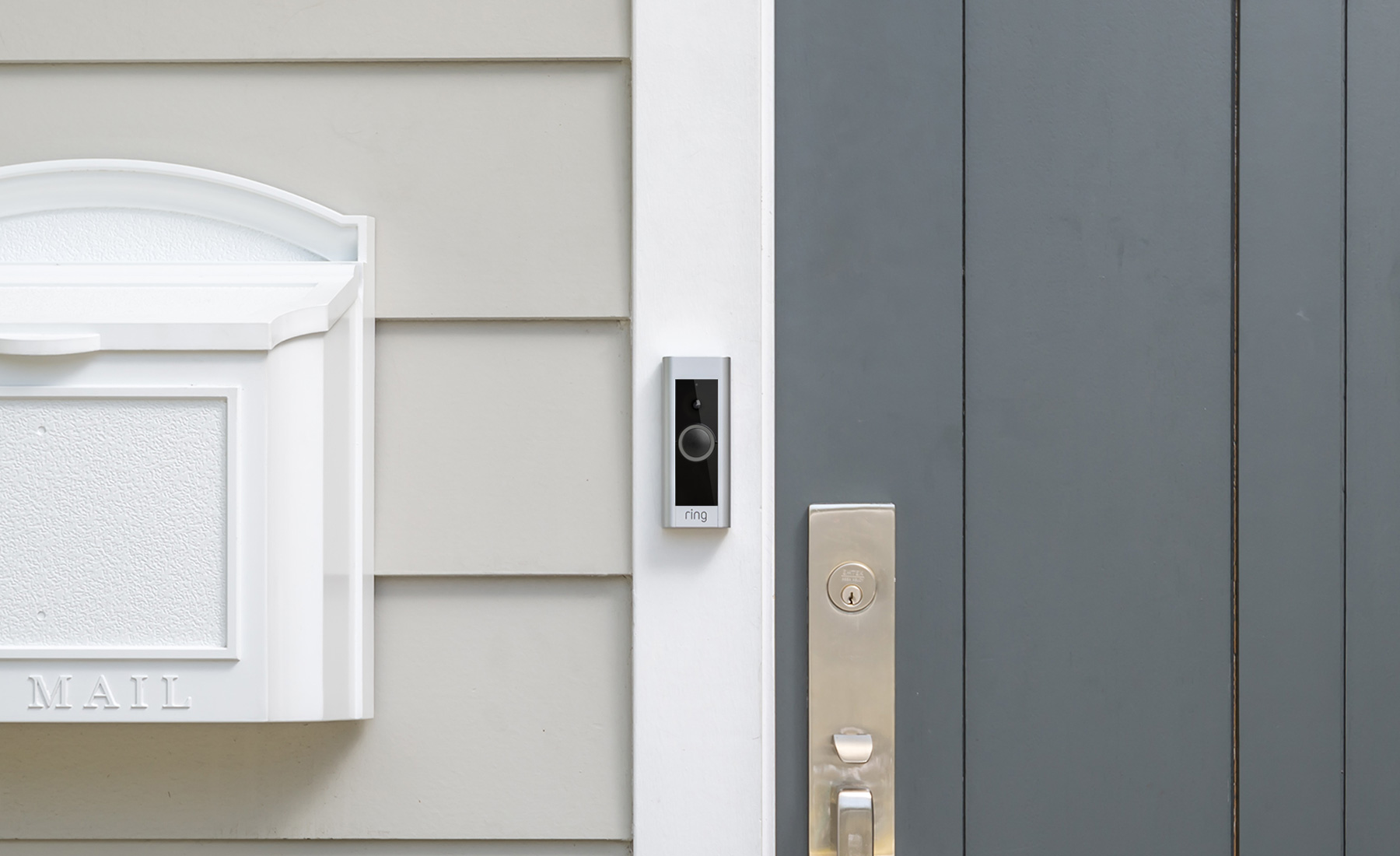 For indoor cameras, we have the Nest cam. The resolution and viewing angle on these are great. I would say they are one of the best on the market currently. The Arlo Q are good as well. From what I have seen, it just depends on what you are looking for. We mainly use our cameras to check on our fur babies when we are traveling. You can see pretty well at night, and you can speak to others on either side of the camera. Another benefit is that you can relocate the cameras if you don't attach them to the wall. When we're traveling, we move a camera to our bedroom since our cats sleep on our bed. When we are home, the camera is downstairs.
Video storage on all of these devices can get a bit pricey. They offer different levels of storage options, so do your homework. It's helpful when a package is delivered and you need proof that they threw it on your porch….not that we're speaking from experience or anything.
Plenty of Other Options
There are many more smart home products available that can't be explained in a single post. I do want to provide a list of a few others. There are devices for deadbolt locks, outdoor sprinkler systems, water heater controls, small appliances like a crock pot, smoke detectors, etc. Like I said at the beginning, the choices can be overwhelming and a bit confusing. When in doubt, ask around and see what other people have experienced with these devices.
Our experience has been great thus far. Installation of these devices has made our life easier. I love that we can just turn 'on' a light with our voice. I know many people are concerned about these devices listening and capturing data. We've caught Alexa listening a few times, but we honestly don't spend time worrying about it. The worse case scenario is that people find out what we really think about them or Amazon gets really good at marketing to our household, thus costing us money. As long as you aren't plotting crimes, I'm sure you'll be fine. If you use social media or a credit card for that matter, your information is already out there. That being said, we don't recommend connecting your security system to your smart devices. Those should be separate for security purposes. You can always start with just one device to determine if you like it or not.
If you have questions, please feel free to leave them in the comments below. Stay tuned for a second post in the near future.