If you've been following my blog, you know that I love organization! I mean I really love it! I actually will freak out if there is an unacceptable amount of clutter around me. Acceptable amount of clutter? Yes, it's not always going to be perfect. I also define clutter as two or three items in my way or on a surface, like my desk. I understand my definition is harsher than most. Since Ryan and I have been swamped with work, I haven't had much time to accomplish anything around the house. The good news is that things are getting done (rather slowly), and I'll have lots of stuff to share with you soon. Until then, let's talk about organization.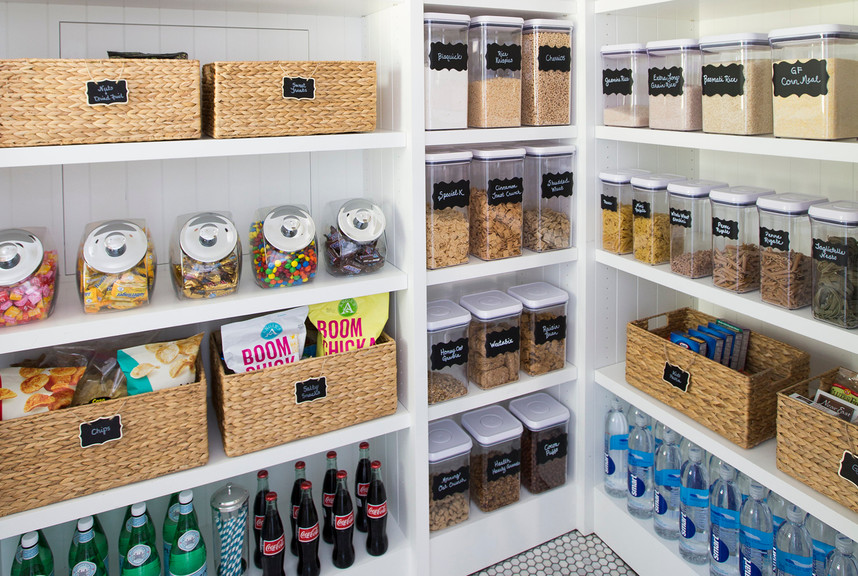 People are constantly telling me they wish they could be more organized like me. Aw, thanks! I believe they can be, but they've got to understand their organizational style. You can have someone beautifully organize your entryway, but if it doesn't match your style, it will look like a mess in no time. Let me provide an example. For many years, Ryan and I stored all of our shoes in clear boxes. It looked great, and we could easily see our shoes. It didn't work though…my shoes rarely made it into these boxes. It was easier for me to throw my shoes on the floor in the closet…which created a mess. So when we renovated our closet, click here to see it, we made sure we selected a better way to organize our shoes that matched my style and habits. Make sense now? Once you understand your style, you can select the right methods, storage, etc.
Note that I'm not 100% organized, and I doubt anyone is. We all have that one area that we can improve upon. For me, it's my purse. The interior of my purse always looks like a war zone. I accept this as a flaw, and I don't worry about it. It pains me to say this, but perfection really is overrated. That being said, being organized can relieve stress and reduce the amount of time you spend doing particular tasks. Who doesn't want to save time? So here are eight of my tried and true tips for organizing around your home.
Choose beautiful products – If you love it, you'll make the effort to keep it looking great. I love to use seagrass baskets around our home and colorful folders at work.
Practice letting go of items you don't use or need – If you don't use something on a regular basis or if it lacks value, get rid of it. I love getting rid of crap!
Buy less stuff – I also don't buy something without thinking about it for awhile. If I still want something after thirty days, then I'll probably buy it. By bringing less stuff into the house, we have less stuff to organize and clean.
Place a basket or tote in every space – This is great for items that get scattered around the room.
Label it– Label makers are pretty inexpensive, and labels simply make finding items easier.
Don't keep paper – I hate when a pile of mail is sitting on the counter. I try to go through mail daily and toss the stuff that isn't useful. File coupons or bills away…make sure you understand your style though when deciding how to file those items.
Determine a purpose for your closets – We all need a purpose to be efficient and effective. One closet in our home stores everything related to the cats and another stores coats & accessories. We even have a closet for storing gifts that I purchase throughout the year. Select a purpose and design around that.
Jot it down – Keep pen and paper available or just use Alexa. One of the ways I stay organized is by maintaining lists and calendars. If you don't 'write' it down, you'll probably forget it.
How do you get and stay organized? Share your tips and tricks in the comments below. Being organized doesn't have to be hard, and you can do it! Start small, and you'll be more motivated to continue when you're successful.  I challenge you to organize one space in your home this spring. Share your photos with us on Instagram @lifeonharmony.