Did you see the garden project on Fixer Upper a couple of weeks ago? Wow, that was a beautiful project! If you missed it, here's a glance.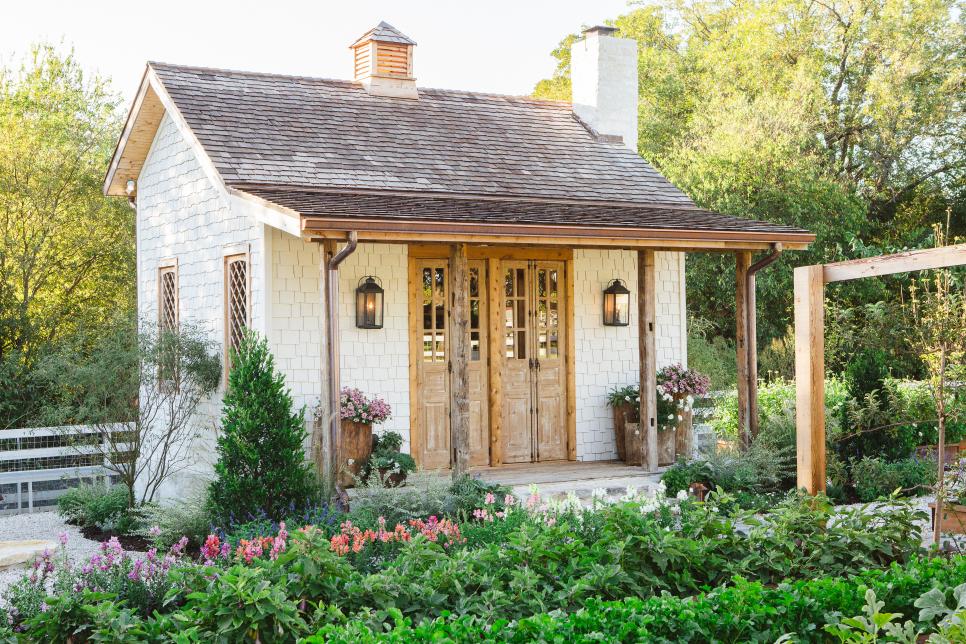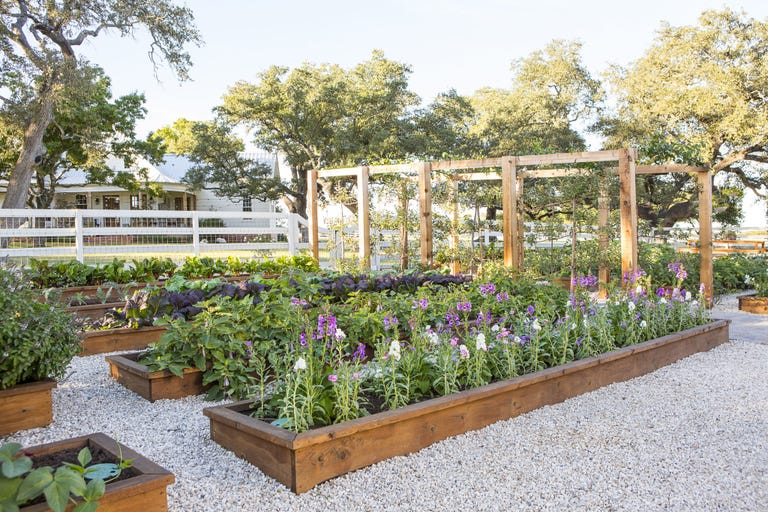 After watching that episode, I was ready to revamp our yard immediately. Unfortunately, I don't have the space nor the budget that Chip and Joanna had. I can use their project as inspiration though for my very own yard revamp. I thought I would share our garden plan with you today. I'm sure this project will take us several seasons, but I find joy in even the smallest transformations.
Step 1 | Contact Pike Nurseries for a design consult.
I actually completed this step yesterday, and it's scheduled for May 4th. Our yard slopes to the left, which makes landscaping a bit more challenging. Ryan and I have been playing with it for years, and I'm finally ready to give it to a landscaper. Although Pike Nurseries will be doing the design for us, we will actually handle the planting to save money.
Step 2 | Install a Porch/Deck
We have an existing shed for all of our tools and gardening supplies. When we had the shed installed, we held off on adding a ramp. I'm glad we decided to hold off, because we are now planning to add a cute porch or deck to the shed.
Step 3 | Add Raised Beds
We've been talking about adding raised beds for years. I'm hoping we'll finally add them  this year. Ryan bought cement blocks, that make building a raised bed easier, a couple of years ago for this very project. We just need to design and execute. Ours will be much smaller than Chip and Joanna's garden, maybe something like the one below.
Step 4 | Add an Entertaining Space
Ryan and I haven't quite determined what this will look like yet. We'd like to have a space to relax, roast marshmallows, etc. This will be the last element of our yard revamp. I love the idea of having a pergola like the picture below.
Be sure to check back regularly for updates. I can't wait to share the design with you in May. Have a great weekend!