If you missed my project reveal for 2018, click here. The master bathroom is getting some love, and I'm super excited about this renovation. I'm in planning mode, and I'm exploring all of my options before committing to a design.
If the design allows it, I'd prefer to keep the existing paint color 'White Chocolate' by Benjamin Moore. It's warm, bright, and really pretty in that space. With that in mind, I'm going to start with tile. I'm looking to install a new tile floor, a tub surround, and accent tile above the vanity. I'm also considering the fact that I'm constantly drawn to the same granite. Whenever Ryan and I look at granite for our home, I always end up looking at 'River White'. I think it would be perfect for this space, and I think it would coordinate with the existing paint color.
With all of that in mind, I've selected some possibilities. We took a trip to some of our local tile shops over the weekend, and I found some great options.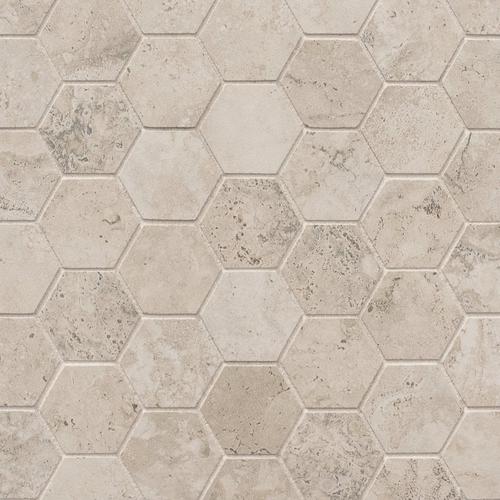 I'm in love with the limestone, and I think it would be stunning on the wall above the vanity. I also really like the resin option for the floor, and it's an affordable option. All of these would look beautiful in that space. Ryan did inform me that he'd like to see some glass tile in the shower, so I've got to figure out how to incorporate that. It could be an accent in the shower and maybe even add a pop of color to the space.
I think we've decided that we would like to attempt to complete this project in May or June. I've got a rough timeline and some tile options. I'm so excited! Stay tuned for more updates.